So lately I've gotten into these TOKIDOKI blind boxes craze! In the past, I would never collect blind boxes because I think it's frustrating to get doubles. But these were too cute to pass! Especially with boxes like these!
Milk cartons? Genius!
But the thing that got me interested in the Moofia series the most was the awesome anti-bullying message behind it:
"Mozzarella leads the Moofia. The Moofia was assembled to extort milk from the lunchboxes of schoolyard bullies. Mozzarella is loving and kind to good kids but ruthless and feared by those who harass the innocent. By taking the milk from the bad and giving it to the good, the Moofia know the good will grow up strong and healthy to protect themselves. Milk is power. Milk is protection."
Picture credit to
vinylpulse.com
I just love TOKIDOKI's backstories. Also check out
"The Cactus Friends"
and
"til death do us part"
. You'll find that they're based on common every day problems yet TOKIDOKI has cleverly incorporated a sense of positiveness for their line of designer toys.
I really like the design of their boxes! You can rip the top just like you would an actual milk carton!
Chase figure Boccocino:
Other Moofia Minions to collect!
Picture credit to blog.apparelzoo.com
The price says 7.95 USD but I got mine for 12.70 USD a box. I regret not collecting these when they were available in stores locally. Now they're extremely hard to find and cost almost twice as much ;(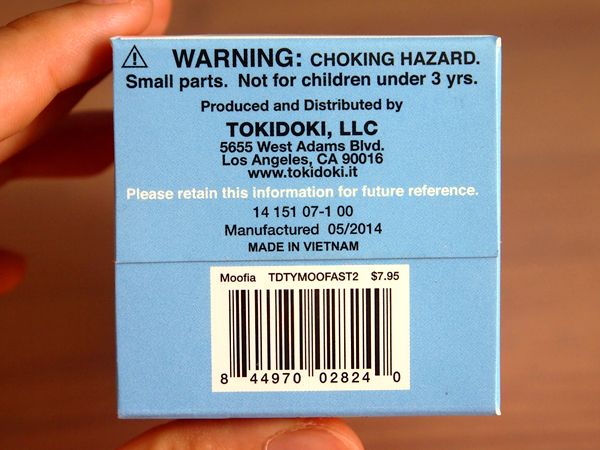 Time to rip the foil packaging and find out which Moofia Minions I got!
OMG it's Choco!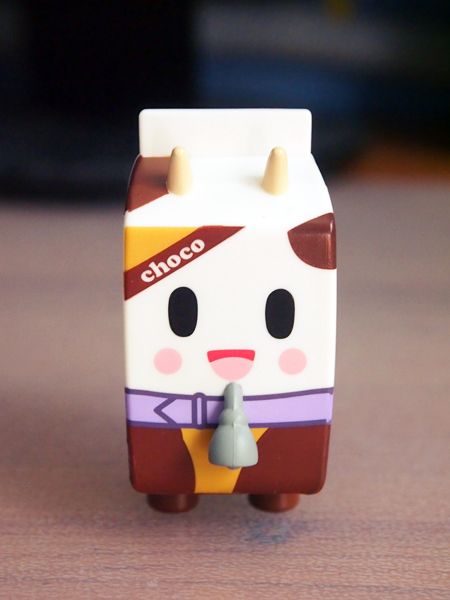 Super cute missing persons poster at the back of this little milk carton:
And then there's Leche! Leche feels pretty heavy compared to Choco so I was kinda excited to know who was it inside the box!
Leche means milk in spanish but it also has an alternative meaning to it ;) Pretty cheeky TOKIDOKI!
I'll definitely be buying more of these blind boxes in the future! It's so much fun opening them! I can now see why people get addicted to these things when you can actually buy all the characters you need off Ebay to form a complete set :0
Do you collect any blind box / bling bag series? Which are your favourites?