This post is long overdue but here's a quick review of my Mugi Figma which I had gotten back in August last year. I know I've been side tracking and buying new toys faster than I can take pictures and blog about them :x
Like the others, Mugi comes with 2 face-plates, 4 extra pairs of hands, her indoor shoes, stand and instrument. I wish they had included more accessories with her. Some tea cups perhaps?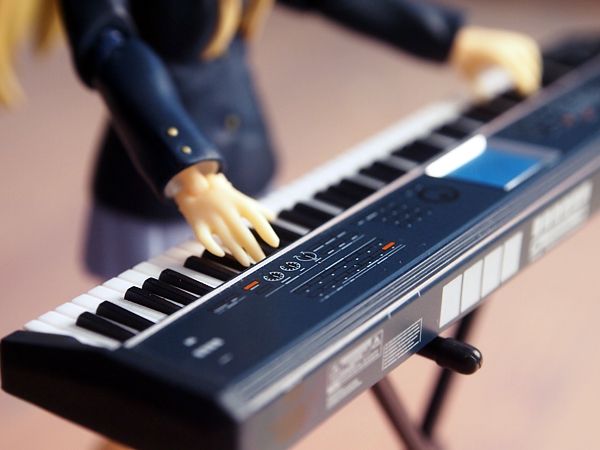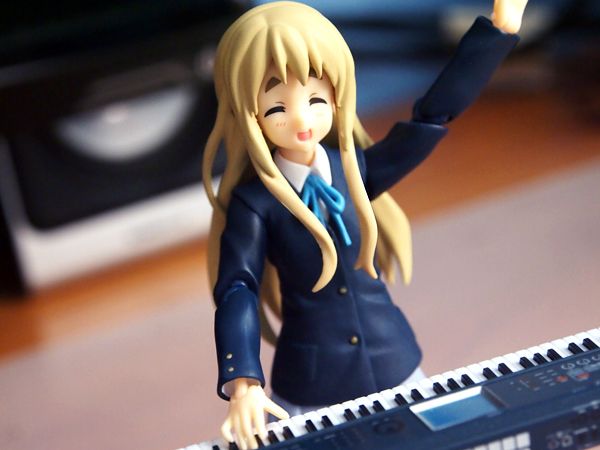 Mugi's keyboard has such amazing detail compared to Yui and Mio's guitars. I especially love the finish. It makes the keyboard look so real!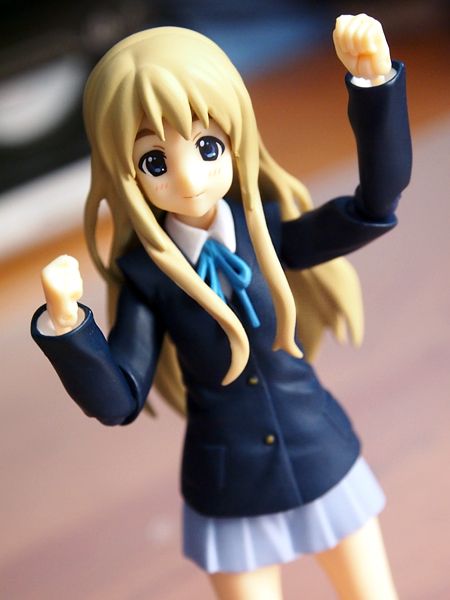 "Gambatte!"
I think this is suppose to be Mugi's 'fantasizing' face. Don't really like it though. It looks a little off to me for some reason.
It was very hard for me to take pictures of her with her instrument. I just couldn't get the angles right so I'm sorry if I made Mugi seem so boring :(