About a month ago, I fell in love with these mini Lalaloopy dolls that I had come across in a departmental store. Lalaloopsy has been around for a quite some time already but I never really paid much attention to them until I saw the mini versions!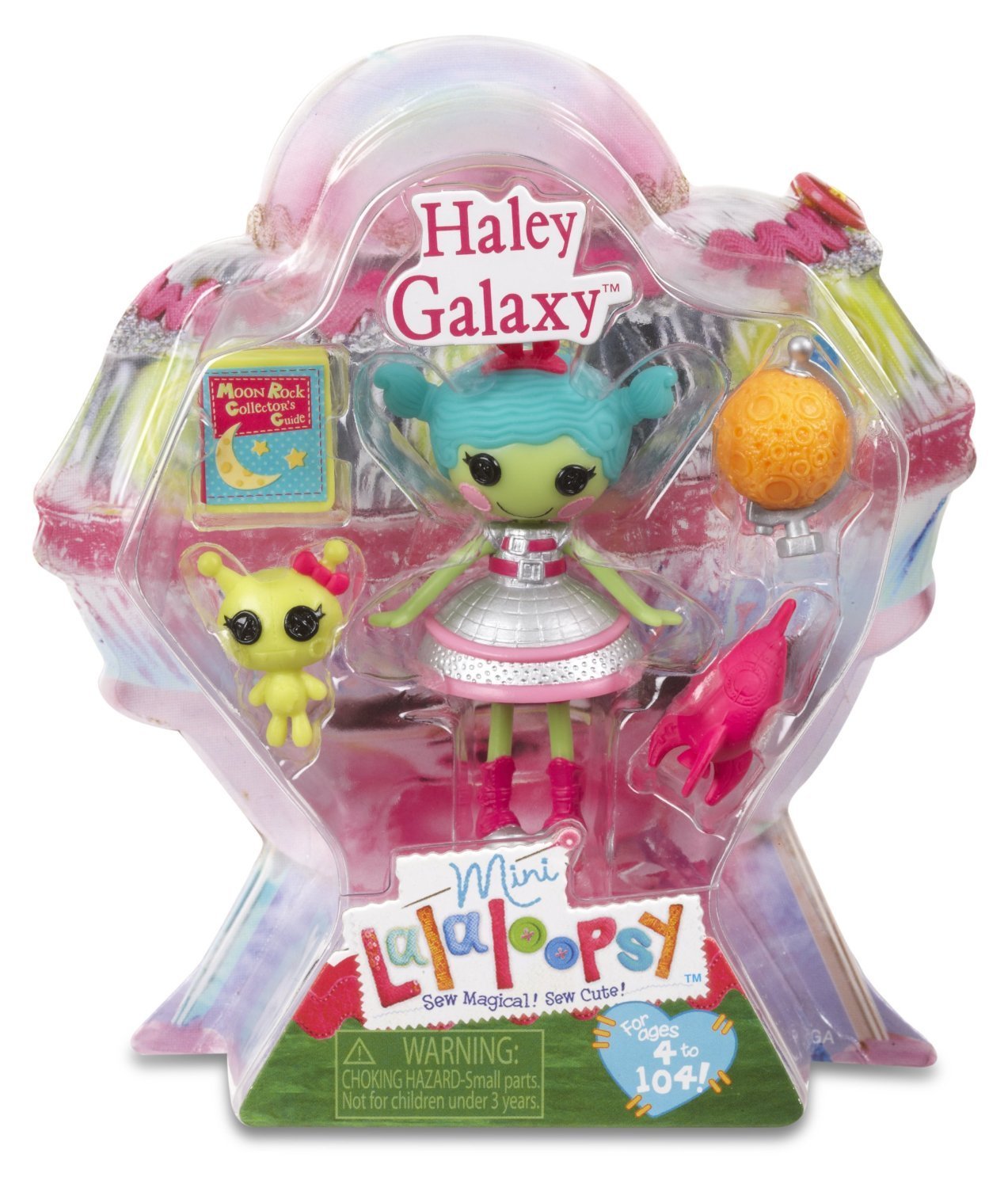 I immediately fell in love with Haley because green is my favourite color. And also, I love (cute) aliens!
The minis come with more accessories as compared to their large versions. Although I don't think there's much you can do with them. Haley is unable to hold onto any of the accessories as you can see:
They are non-functional and only good for display. But what surprised me was the quality of her accessories. They all have different textures and are beautifully detailed.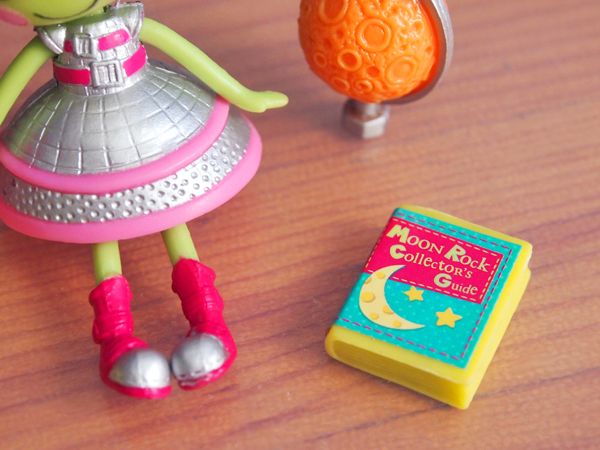 Now let's take a quick look at the doll itself.
Lalaloopsies are meant to plastic versions of ragdolls so it's no surprise that Haley can't stand on her own. Her legs can be moved independently it doesn't help her pose differently in any way. You can also rotate her head and move her arms up and down as well.
She has cute little bloomers underneath her skirt!
Back view
Front
Her head is made of a silicon-like material whereas the rest of her body is made of hard plastic. I'm really amazed at how she doesn't feel cheap.
There is also a larger version of Haley:
Both versions seem to really appeal to me now but I think I'd stick with only collecting the mini ones (I hope!). The mini Lalaloopsies are alot cheaper and don't take up as much space. Also, I think it'd be fun to create dioramas to display them :)