When I first started collecting SF, I'd intended to complete the home of my Wildwood family first before moving on to build the rest of my village. Sad to say, that hasn't happened yet because I keep coming across retired items I feel I needed to buy immediately because they are well.. hard to find.
It's boring to just take pictures for reviews. I'd love to take pictures that tell a story but I can't do that because of the lack of props and settings. So I've decided I will finally concentrate on finishing my Wildwoods' home!
My Wildwoods are from the Celebration Set by Flair; which comes with an additional older brother and sister, as well as a baby:
Kinda disappointed that the older brother's clothes isn't the same as the picture on the box. He came in overalls similar to his father's. The little brother's and older sister's clothes are different too. Damn Flair and their often misleading stock pics ;(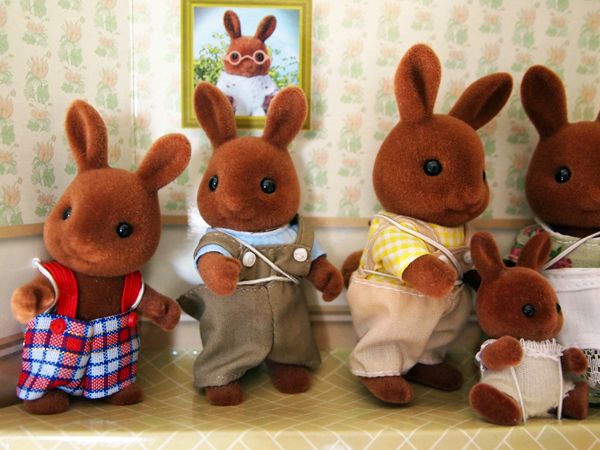 As you can tell, my Wildwood family is pretty big so they're going to need a huge house! I also plan for Grandpa and Grandma Wildwood to live in with the rest of the family so that'll be 9 of them sharing the same house!
The first house I ever gotten was the Beechwood Hall (also known as Willow Hall or City House with lights). It's funny how all the SF houses look huge but in reality they are pretty small and cramped once you start placing furniture in it. But that's the beauty of SF; they're not supposed to be exactly to scale.
With 4 rooms (or 5 if you count the little side room as 1) you'd expect it to be big enough for a standard SF family of 4, but apparently not. I had gotten this
Luxury Master Bedroom Furniture Set
and there was more than enough furniture to take up both rooms on the top level!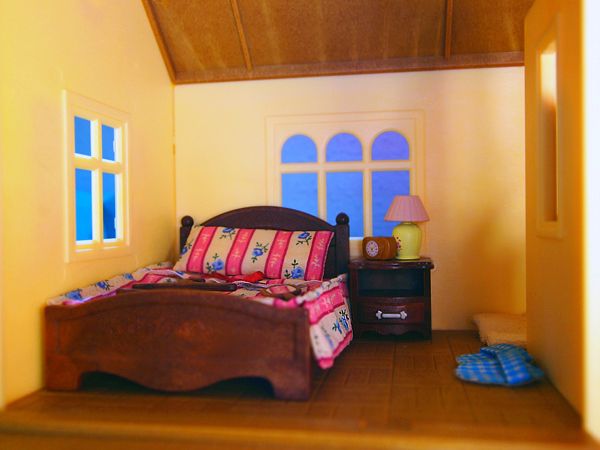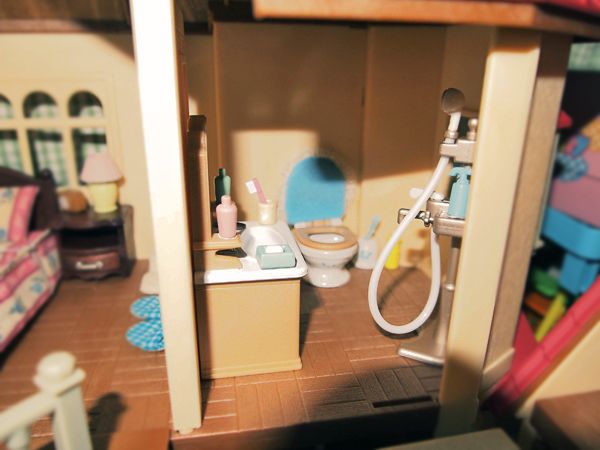 Not enough room for a bathtub!
This house is definitely too small for my Wildwood Family. Or at least, for the way I'd like to place my furniture. Not to worry though, because the Beechwood Hall house can be combined with the SF House with Car Porch to form a bigger house like so: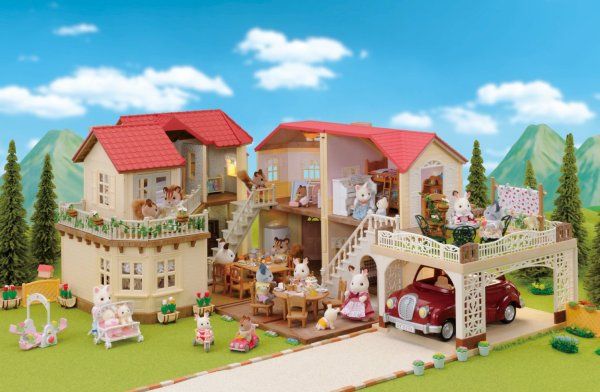 I love the idea of the car porch. It reminds me alot of my aunt's house in The Philippines.
Honestly, I quite like the original color of the houses. I think the cream walls and the red roof is a great combination. However, they don't seem to be the same shade of cream in real life. Also some of the windows come in white whereas some are the same color as the walls. Inconsistencies bother me because I'm such a perfectionist :(
I could just paint all the windows the same color but how about painting the house in an entirely different color?
I'd love for some green windows. Below are my choices for the color scheme of the exterior. I think it'd suit my Wildwoods very well: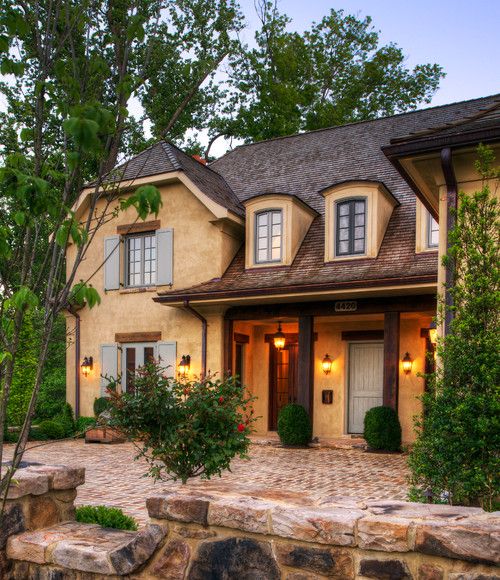 Initially, I was pretty skeptical about customizing my own SF house because 1. I kinda like them in their original state 2. I might screw up and end up with something that looks worst than it originally was.
But seeing
bbqweasel's
work inspires me so much to want to try. Afterall, the whole idea of SF is so that we can use our imagination!
How do you feel about customizing your own Sylvanian home?