I'm back with another Figma review! This time it's Haruhi Suzumiya from the anime series: The Melancholy of Haruhi Suzumiya.
I must admit that I only watched the anime because I felt like collecting more Figmas. I didn't like it at first because the episodes were not shown in chronological order and it confused the crap out of me. But I'm glad I stuck through the entire series because eventually everything made sense.
If you plan on watching the anime, my advice is to stick to the original broadcast order. It'll be confusing at the start but trust me it'll be worth it! Not watching the series in chronological order gives it a different build up towards the last episode. Kinda like the way Star Wars was shown!
I got a pretty good deal for this Figma. It was brand new, unopened and costed me only 28 USD! However, I was a little disappointed with this one because..
#1
–
Haruhi's stand came with badly rusted screws even though it was brand new and sealed. Thankfully, I managed to find a
tutorial
on how to replace them since they don't sell the stands separately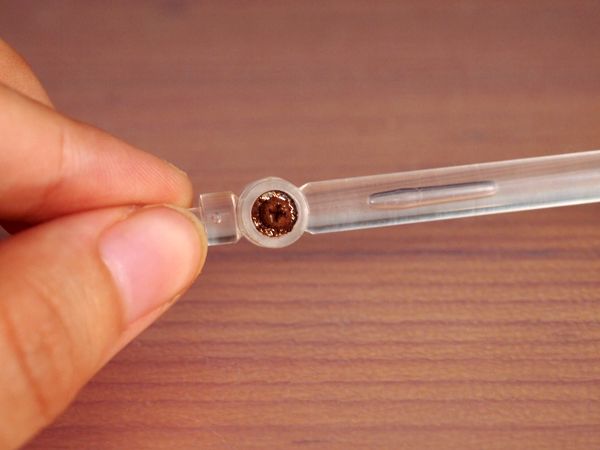 #2
–
There was a spot on the short hair piece whereby the paint had come off so I decided to cover it with pastels. I used Mr. Super Clear Flat to seal it but I have no idea why it ended up giving her hair piece a glossy finish. The glossy finish bothers me a little because that's how a fake Figma looks like :\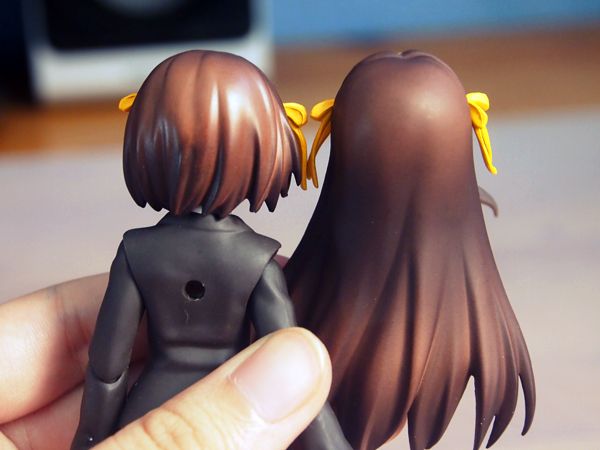 #3
–
Her front fringe piece keeps falling off
At first I thought she could be a fake because her hair pieces aren't in the same colour throughout and her joints were obviously lighter in color than her skin part. But her box came with the authencity seal and her legs didn't look weird like this fake
Mikuru Asahina Cheerleader Figma
.
Flaws aside, she's really nice to take pictures of: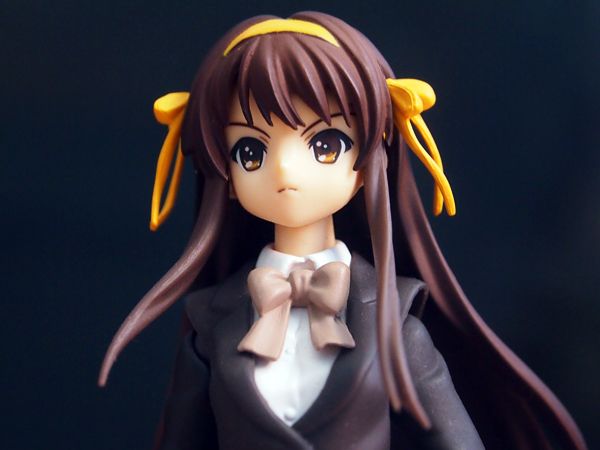 She comes with a functional sleeping bag (as seen in the anime) as well as a sleeping face-plate: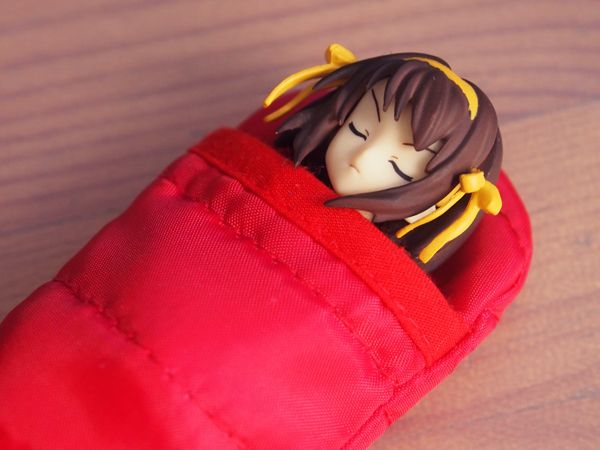 And lastly, she also comes with 5 extra pairs of hands and an extra face-plate for Nagato Yuki!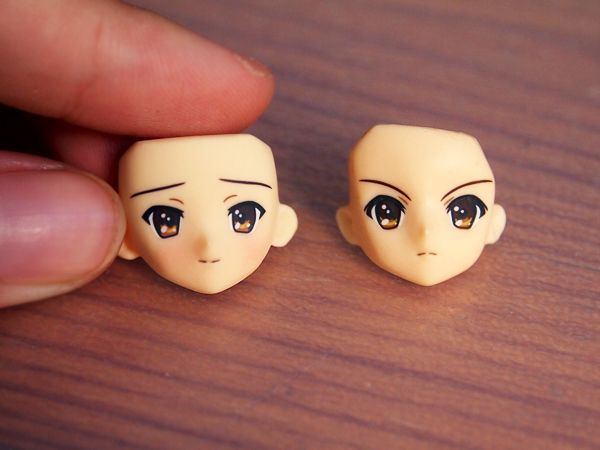 Overall, this is a really fun Figma to have despite the minor flaws. Hopefully I'll have better luck with my next Figma purchase!